Japan 2005
Page 2
Page 3
Page 4
Day 2 - We headed off to explore Nara!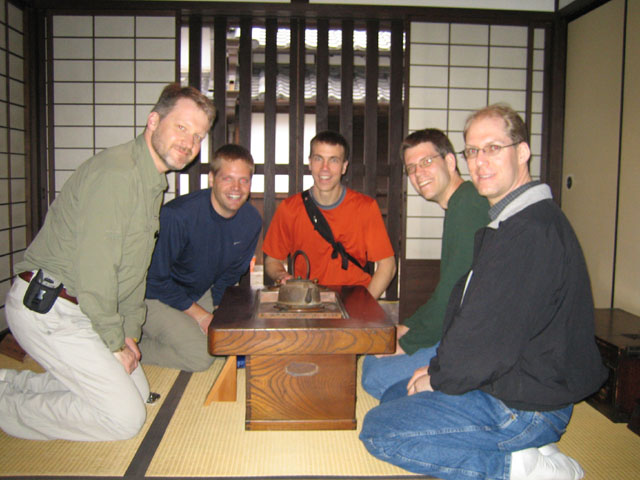 Brett played a little socker along the way while impersonating the Penguin!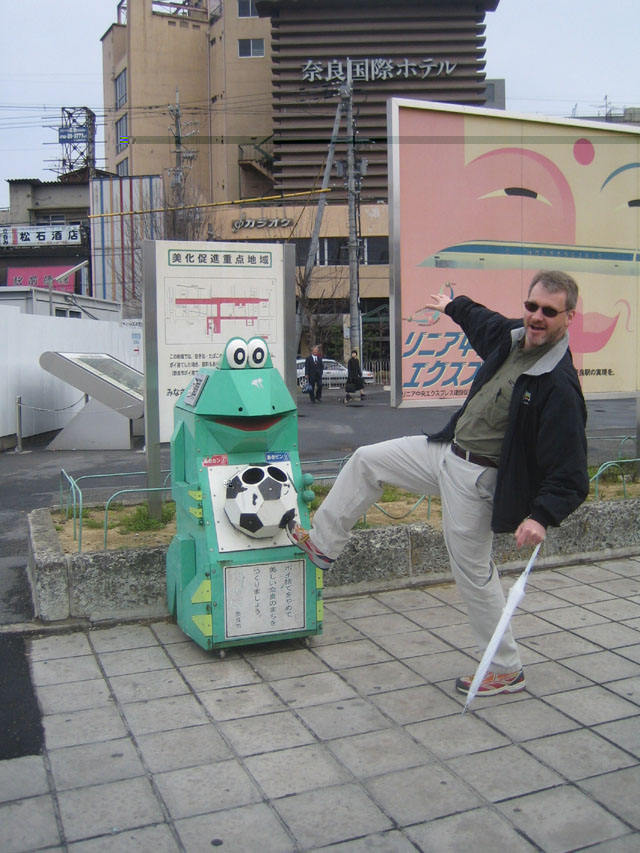 At the train station, Bryan and Jason were able to arrange a tour with a local college student named Mai. Mai led us on a tour of Nara and its many sites for 7 hours!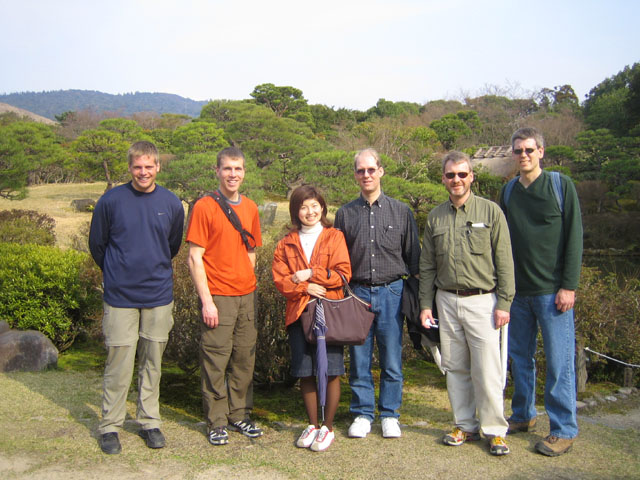 We first stopped for pictures in front of many temples, shrines, and the cherry blossoms! Unfortunately, we are a little early for the full cherry blossom season, but as you can see, our cameras captured the ones that were there!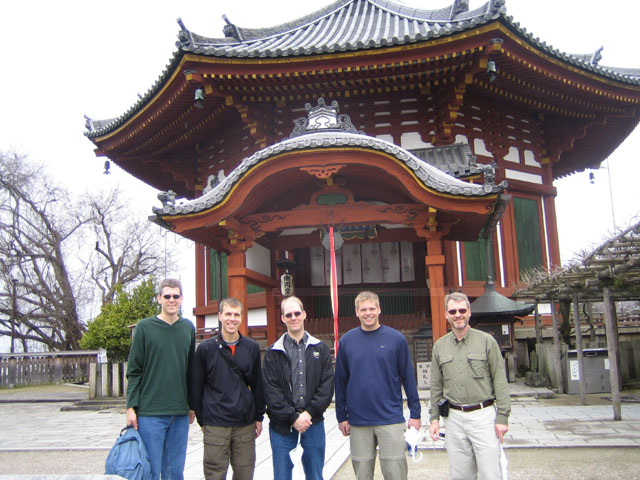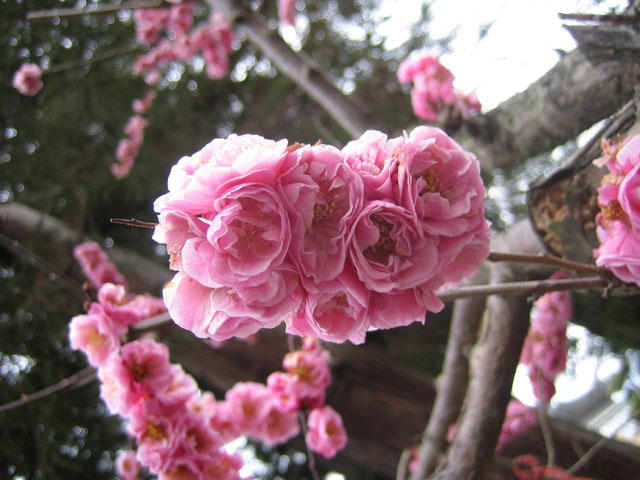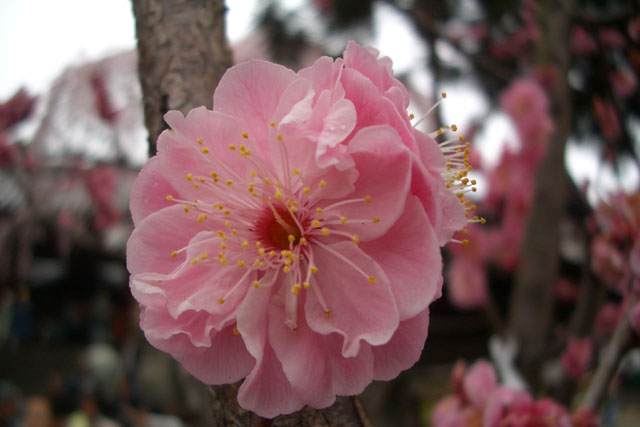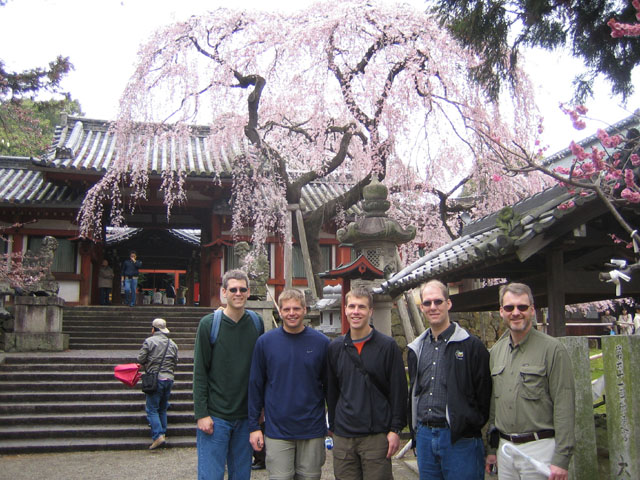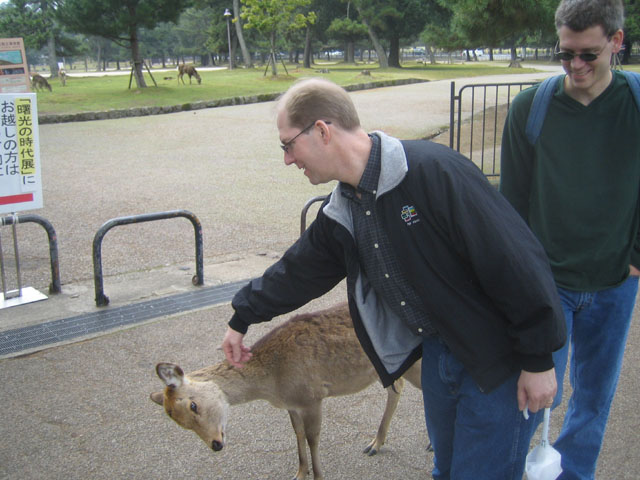 The deer in this small town were very tame and would eat out of your hands if you bought food to feed them, but take caution as the sign below indicates: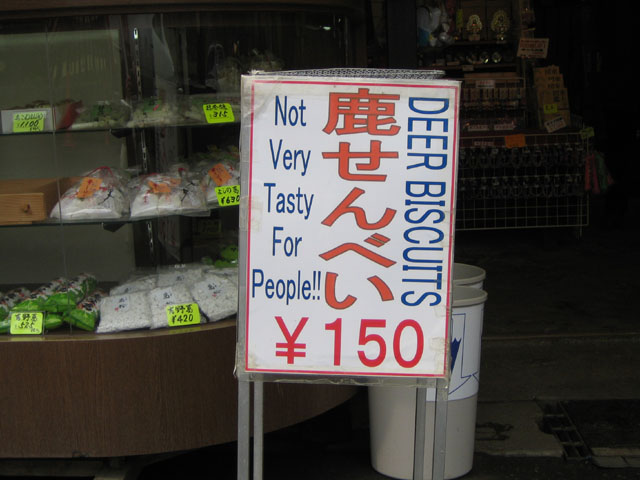 Evidently, Brett didn't read the signs and was caught stashing some biscuits in his camera case!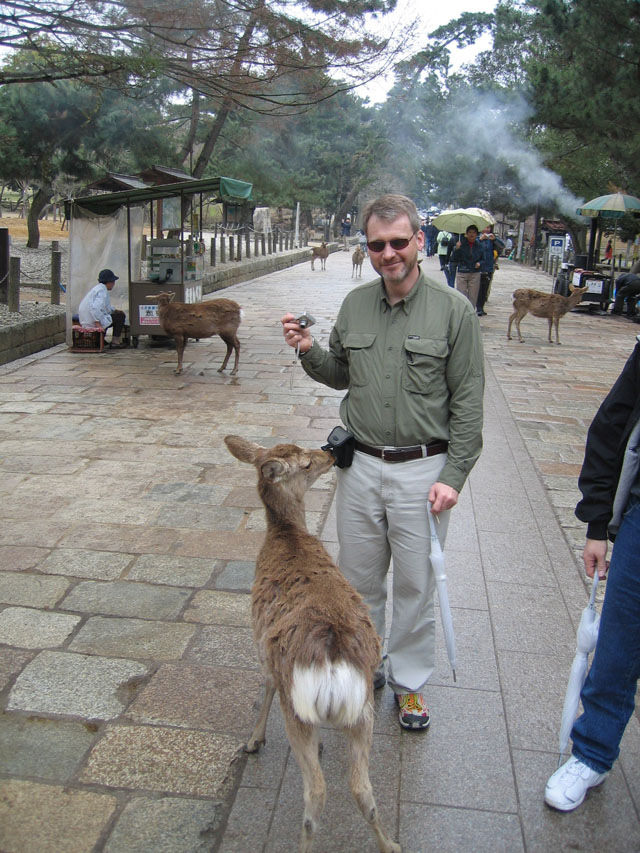 As we wondered along, we came across some octopus biscuits. Jason was the first to determine that they were HOT!(Luckily, no one got a picture of Jon's face as he confirmed that they were indeed hot).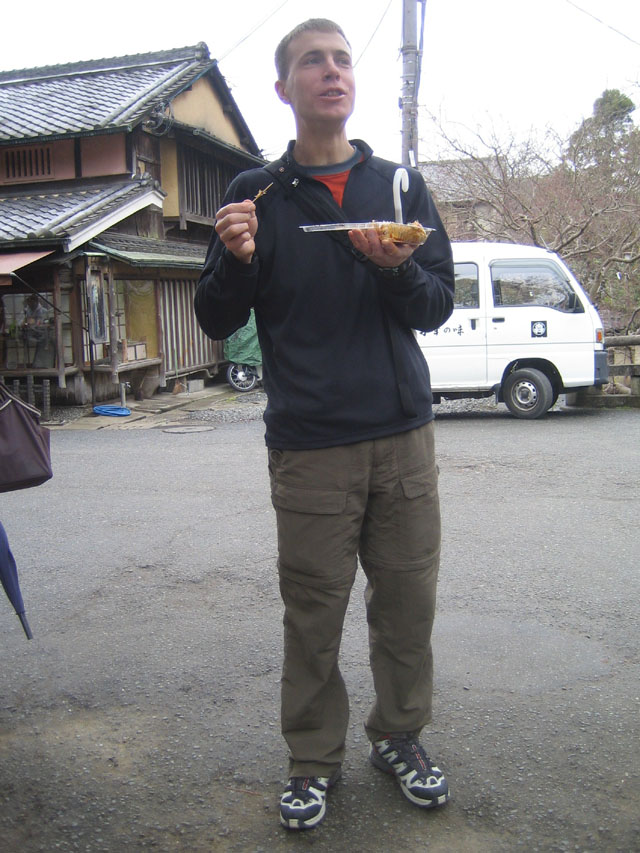 Next we made our way toward the world's largest wooden building that houses the world's largest Buddha bronze scultpure.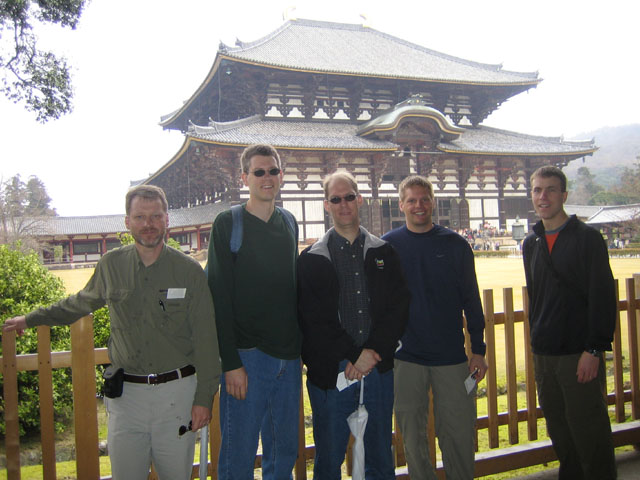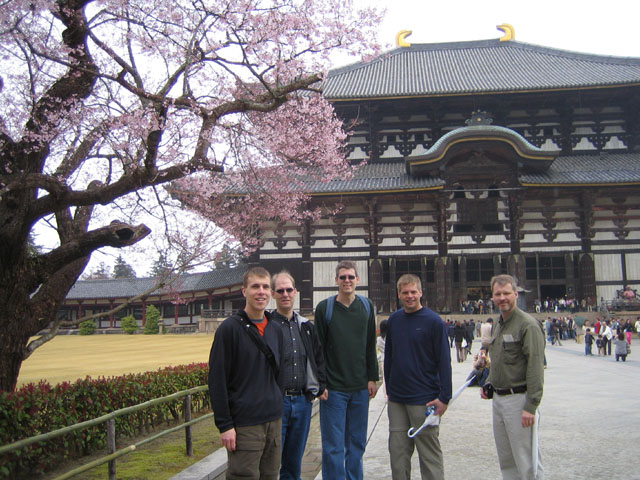 This Buddha is 16m high and weighs in at 437 tons!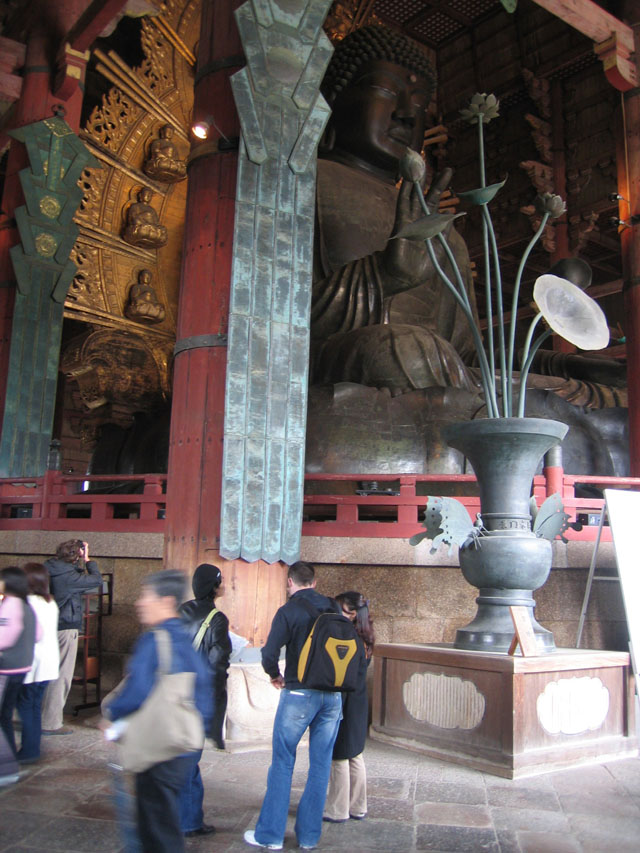 When you look at this Buddha, I bet you say to yourself, "Gee, I wonder if I could fit inside his nostil?"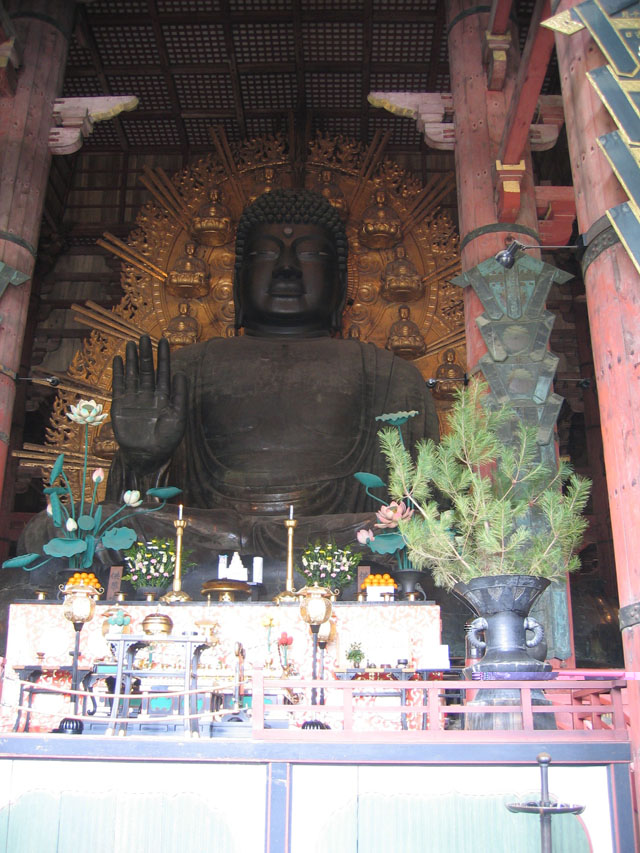 Well, maybe most people wouldn't ask that, but Brett did and he had a chance to try!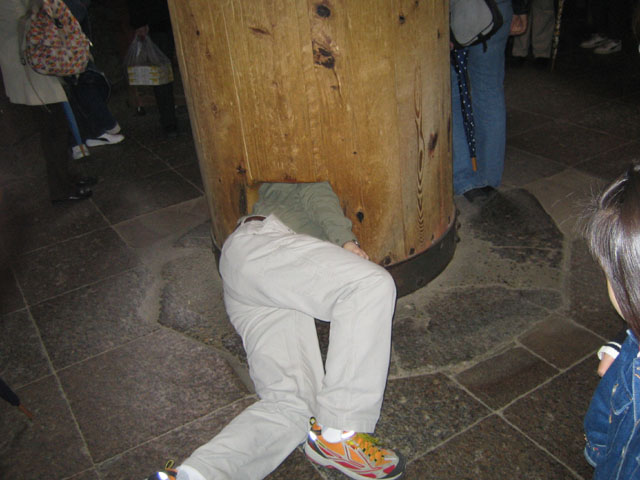 It turns out that one of the pillars in the large wooden building has an opening that is the same size as the nostrils in the giant bronze Buddha. It was a tight fit, but Brett squeezed out to the delightment and applause of the crowd!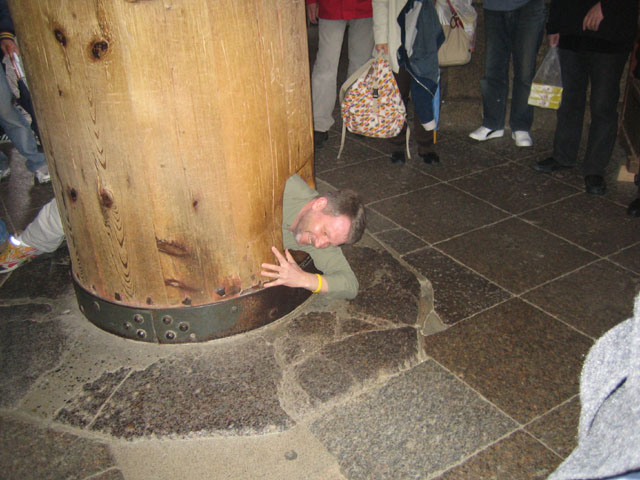 We continued our adventures and learned that we should not give water to Pacman?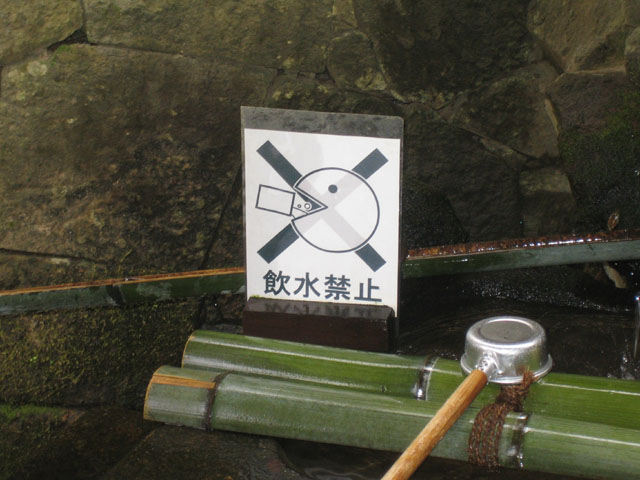 We saw more elaborate shrines each with a different purpose.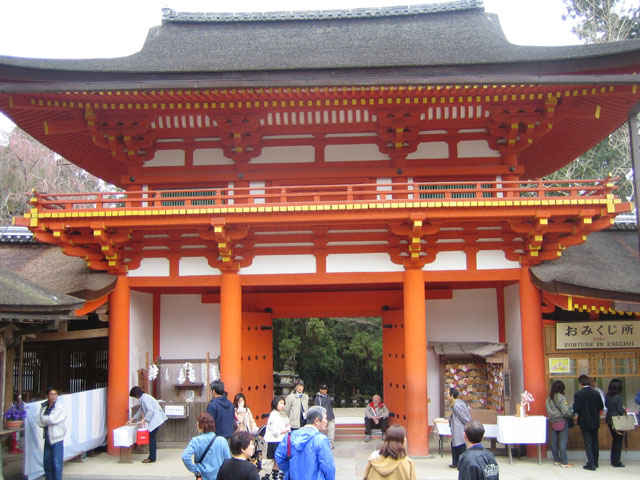 There were hundreds of ancient lanterns along the paths.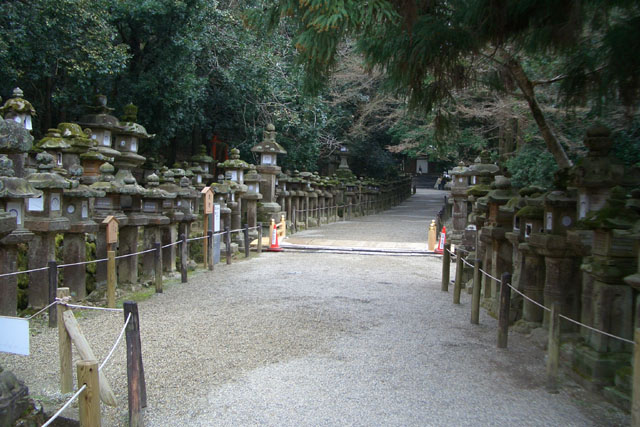 And Jason tried on some antlers!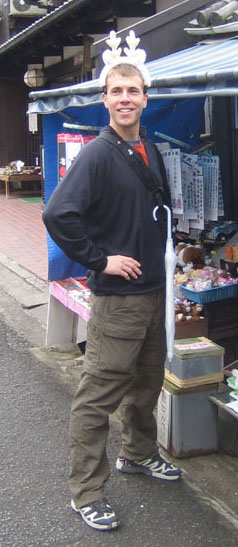 Mai took us to a delicious lunch served in our own individual pots!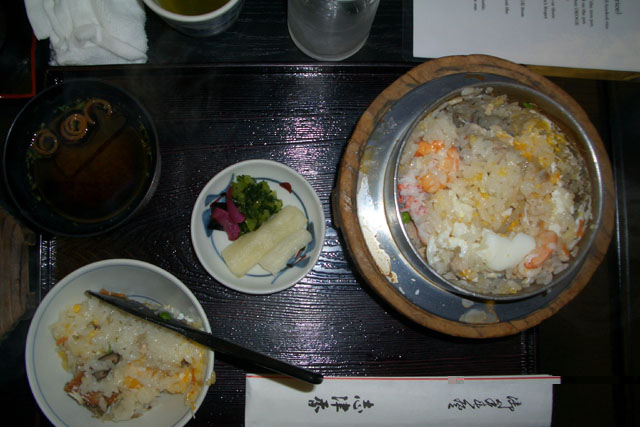 Next Mai guided us to a beautiful Japanese garden. Bryan is going to model his backyard after this garden!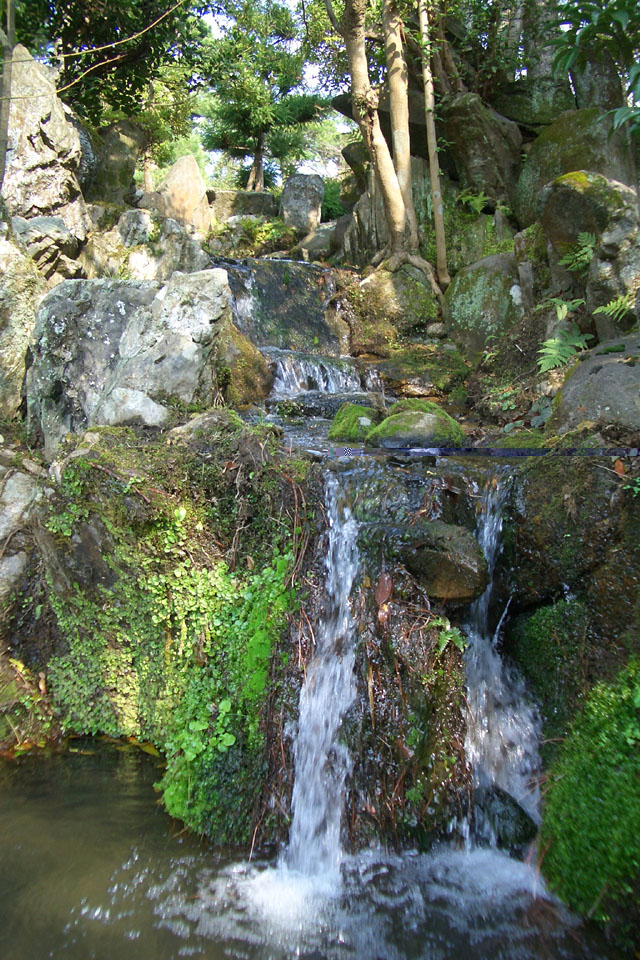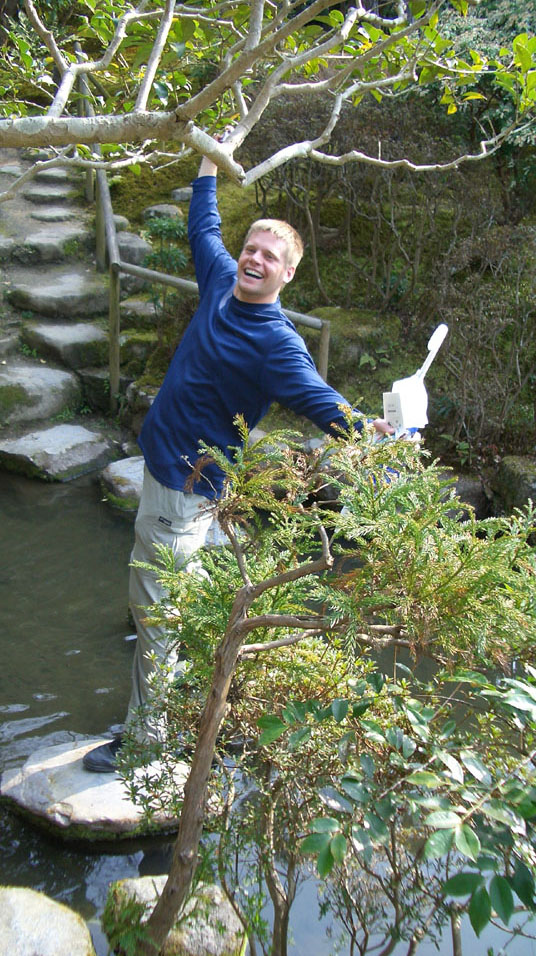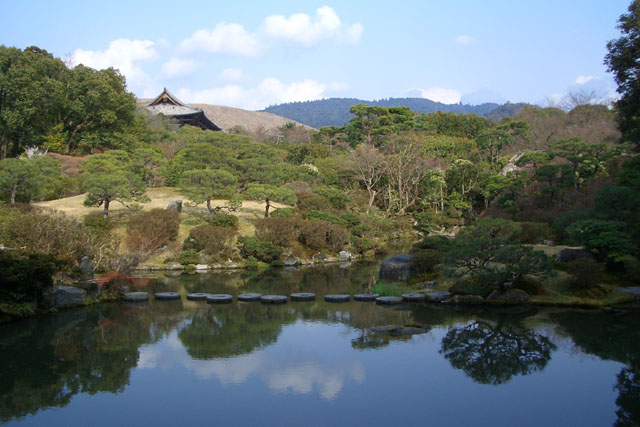 Mai helped us find some tea for Chip!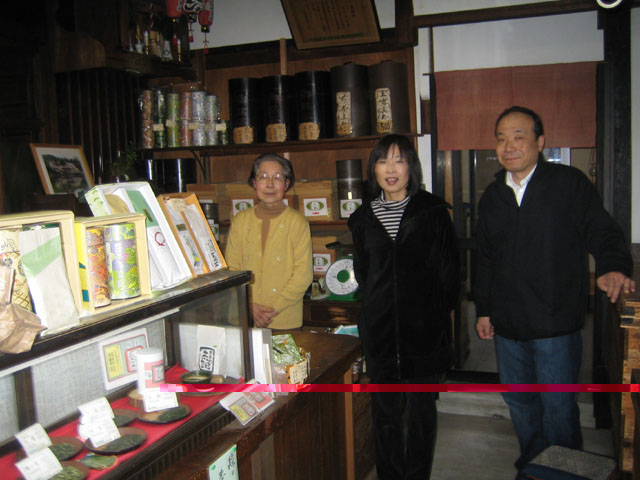 Then we toured a house that is a bit too small for Jason!
We watched how they beat Japanase bread to mix it.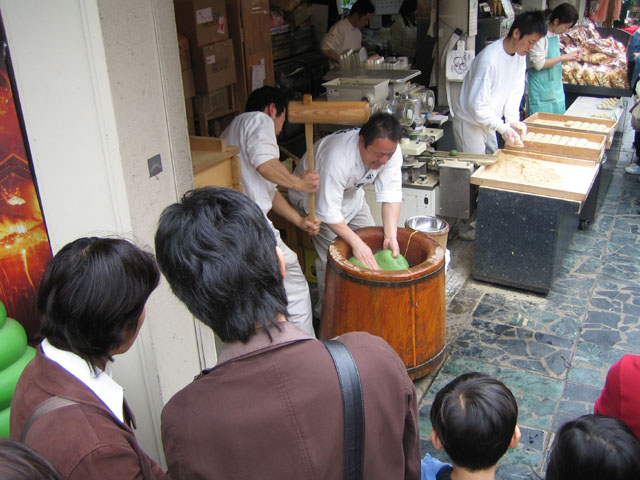 And then at dinner Jason Kay decided to throw his chopsticks at the dish washer. Awe what a day!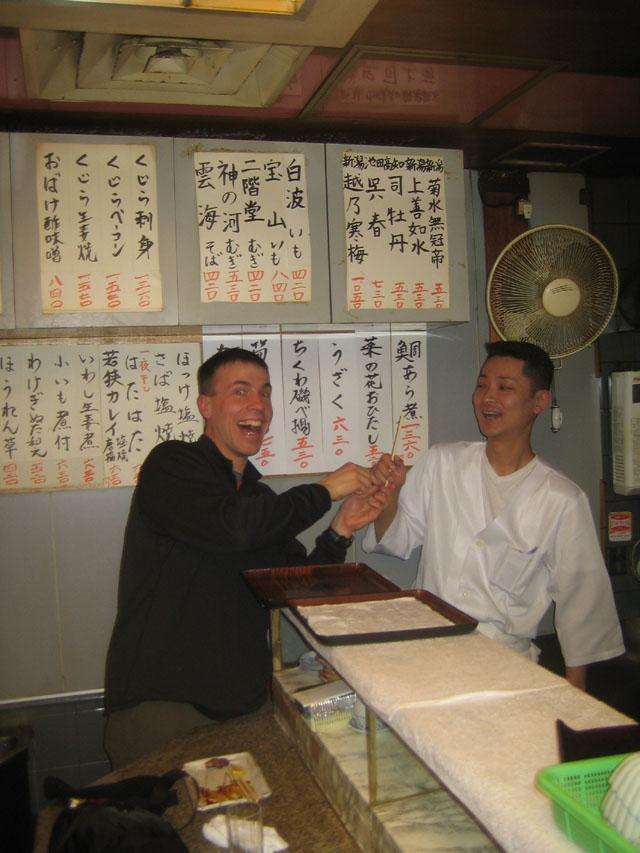 Thanks Mai for a great tour!